 Madda Fella Rum Bar at Ocean Key Resort
Welcome to the Madda Fella Rum Bar at Ocean Key Resort! We love experiencing the fullness of life, soaking up the sun, and exploring the gorgeous surroundings of Key West. With that comes enjoying a great pirate story and a charming glass of rum!
We built the Madda Fella at Ocean Key Rum Bar from scratch, intentionally using reclaimed barn wood, tins, and fixtures. You won't find any prefabricated materials here — our bar is just as authentic as our rum drinks.
Our rum collection includes classics, vintage rums and a few old favorites such as the Cuba Libre. A selection of delicious rum-forward craft drinks are made with freshly squeezed juices, in-house made syrups, and the best-quality ingredients on this edge of the Northern Tropics.
While you're here, there are endless opportunities to live like an islander.
Swing in and check out the top clothing company in Key West, enjoy an evening of live music & breathtaking views at the Tiki Bar at Sunset Pier, or go on a sailing adventure with our partners at Ocean Key Resort.
Madda Fella Rum Bar at Ocean Key Resort
Zero Duval St
Key West, Florida, 33040
Located in the lobby of Ocean Key Resort, next to the Madda Fella Boutique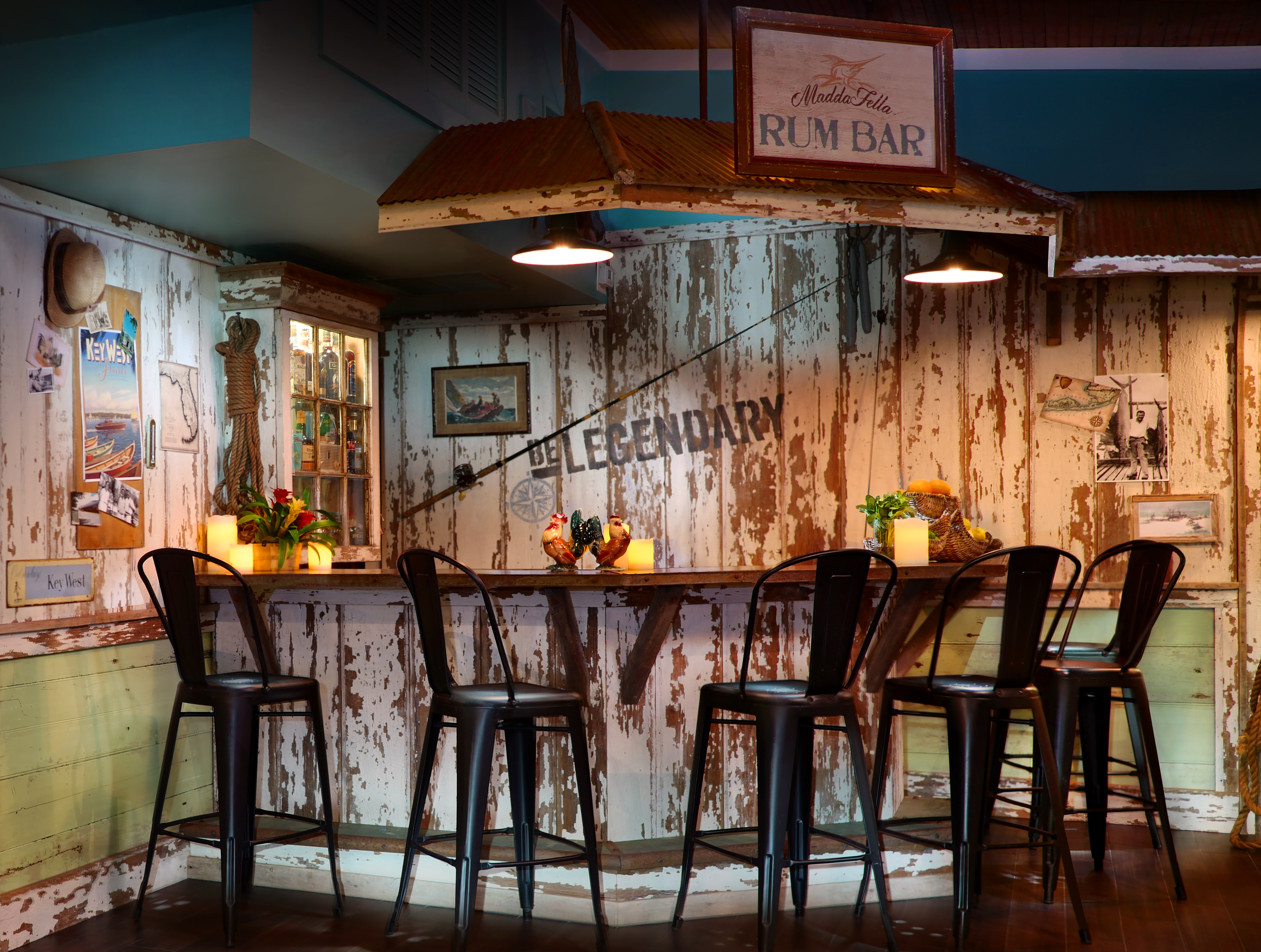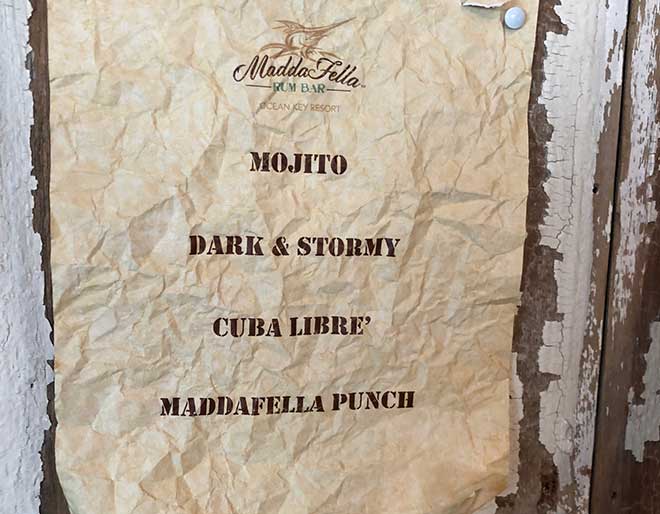 Upcoming Events
What's happening at the Madda Fella at Ocean Key Rum Bar? We've got the rum, the music, and the atmosphere — the only thing missing is you! Join us for our upcoming events, right here at the bar.
> 39th Annual Seven Mile Bridge Run

Mar 28, 2020

> 38th Annual Conch Republic Independence Celebration

Apr 17, 2020 - Apr 26, 2020

> Key West Songwriters' Festival

May 6, 2020 - May 10, 2020

> Key West Pride

Jun 3, 2020 - Jun 7, 2020
Event Details
A field of 1,500 runners participate in the annual foot race across the longest of the 42 bridges that help comprise the Florida Keys Overseas Highway. Sponsored by the Marathon Runners Club. Bridge is to be closed from 6:45 a.m. to 9 a.m.
Event Date
Apr 17, 2020 - Apr 26, 2020
Event Details
With activities such as a drunkin' spelling bee, a re-enactment of the Conch Republic's Great Sea Battle in Key West Harbor,and the World's Longest Parade pre-party the Conch Republic's 10-day birthday party showcases the independent and eccentric spirit that characterizes the Florida Keys.
Event Date
May 6, 2020 - May 10, 2020
Event Details
The annual showcase of musical magic features America's foremost performing songwriters, with concerts staged in intimate, audience-friendly island settings. The largest festival of its kind in the world celebrates 24 years as both a tourist attraction and favorite of island locals. The festival revolves around five days and nights of big stars in intimate settings, introducing audiences to the faces, voices and stories behind the songs.
Event Date
Jun 3, 2020 - Jun 7, 2020
Event Details
Key West shows its Pride every day, and this is your chance to be a part of the celebration! The five-day schedule includes daytime pool and beach parties, late-night drag shows, on-the-water adventures ranging from snorkeling and kayaking to glass-bottom boat tours, a street fair, and pageants to select Mr., Miss and Ms. Key West Pride.
The Rum Guide
From extensive research and first-hand experiences, we've pulled together this essential guide to rums from the Caribbean, Key West, and Central America to help you find just the right bottle for quiet, romantic moments, those buccaneering, swashbuckling moments (now we're talking!)… and everything in between.
Explore Our Photo Gallery
The Madda Fella Rum Bar at Ocean Key Resort was built with all original materials, one plank at a time. Browse our photo gallery to get a better sense of our atmosphere and check out the reclaimed details.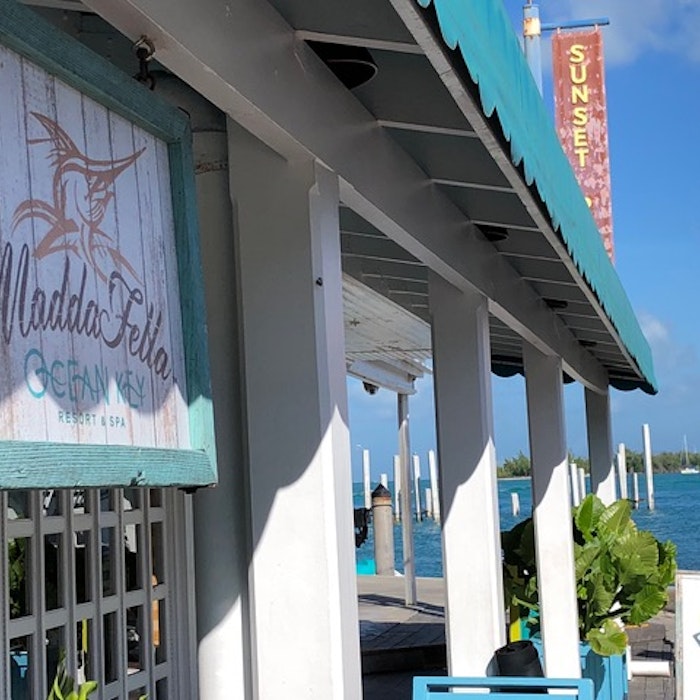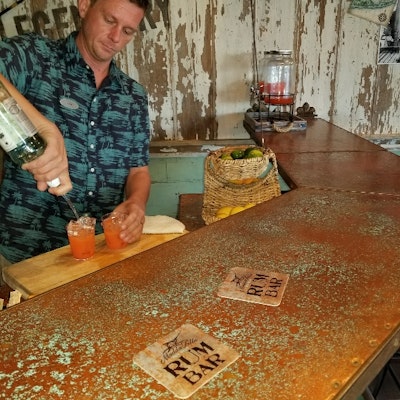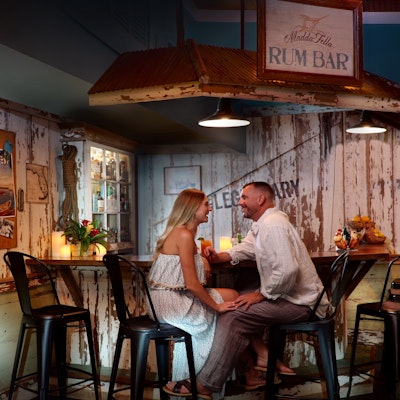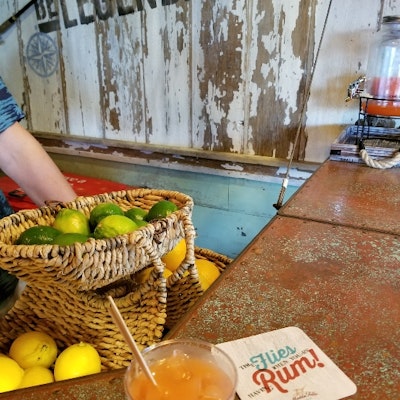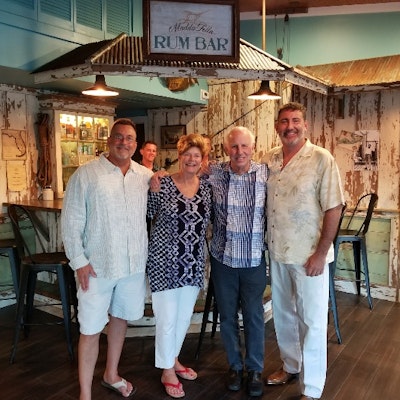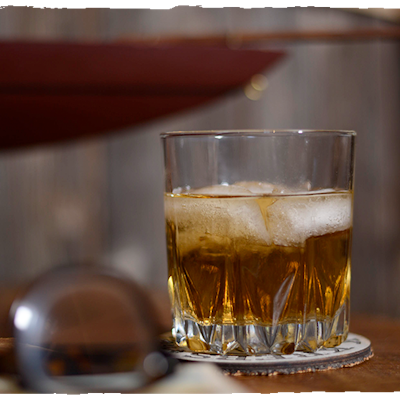 X